Jeff and Meg Kimbrough
Broker and Owners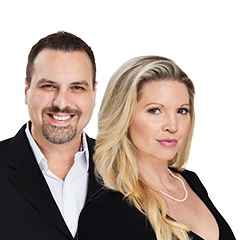 With decades of combined experience, Jefferson and Meghan pride themselves on integrity and service and are committed to the best interests of their clients. This dynamic duo can guide you on pocket areas that are up and coming, show you the quiet spaces, the trendy fun spots, and Jefferson is a resident expert on where to find the best tacos in town!

Jefferson is a licensed real estate broker, specializing in residential real estate in the Austin area. He immediately fell in love with Austin when he moved here from Southern Missouri in 2001. Since earning his real estate license in 2006, Jefferson has gained immense experience in various market conditions and price points. The years have given him unique skills that set him apart from other experienced agents, and with the unmatched client support J & M Realty provides, total client satisfaction has never been higher.

Meghan started her career as a Real Estate Errors and Omissions Broker and held designations in Florida, Pennsylvania, and Texas. During her time as a Real Estate E&O Broker, she gained immense knowledge of the industry and quickly discovered her passion for real estate sales. As a strong negotiator, she positions her clients to get to the closing table quickly with a positive outcome. Meghan graduated cum laude from The University of Dayton in Dayton, OH in 2002.

Jefferson and Meghan have called Austin and the Lakeway area home for over 15 years and there's no place they'd rather be! Both have volunteered at the administrative level throughout Austin and Lake Travis and are devoted to their community, its positive growth, and its youth programs. Lastly, when they're not negotiating on your behalf, Jefferson and Meghan are the very proud parents of Madailein, Maura, and Emma, their little real estate agents in training!